Etienne gives his amazing testimony, healed from pornography addiction… through a prayer!
I fell into the torments of pornography during adolescence. One day, rifling through my parents' stuff, I found pornography and erotic magazines. These images had a weird effect on me: I was shocked by them but they excited my curiosity, they provided material for masturbation, which I had been indulging in for a few months. I also clearly felt the desire to go further, always searching for more intense images.
Growing up, I rooted my daily life in a virtual sexuality. But it wasn't easy. In the 1980s, internet and smartphones didn't exist. Pornography or erotic magazines weren't that easy to buy. And you had to hide them, to avoid being caught. Then I met my wife during my studies. I quickly saw that our relationship was going to be serious. Once we'd decided to commit to each other for life, we naturally felt the need to ask for the Sacrament of Marriage.
I didn't say anything to her about the addiction I was suffering from. I was ashamed about the whole situation. I didn't dare talk to her about it because I was afraid she was going to think I was a pervert. Also, I thought that with her touch I would change and I could be delivered from this dependence. But I carried on using pornography.
There was a duplicity in my sex life: on one side, I was a good man, serious and responsible, and on the other I was a person on a constant quest for new pictures to satisfy my senses. From the year 2000, the internet started appearing in people's houses. This arrival unfortunately marked a new step in my mess. From that point on, I could access virtual sex at home. I didn't need to buy or hide magazines anymore. It accelerated my consummation and my addiction. I always needed more. And the final nail in the coffin was getting hold of my first smartphone: with that, I could take a window into this dark world with me, wherever I went. I didn't even need to get in front of my computer anymore. I felt like I was able to build a virtual world into which I would dive, without having to confront reality.
The more I used "hardcore" pictures, the more I felt unsatisfied. I always needed more. The more I sank into pornography, the more I felt sad and unhappy. The images I saw were imprinted on my memory and often disgusted me. I realised it was harming me and in turn I was hurting my wife. I also realised that the image I had of women in general had been perverted. But I had the impression I was the only one suffering such a slavery. The consequences were numerous: shame, tiredness, a spiral of increasingly obscene images, weight gain, stress, damaged libido, all disturbing my married life.
I knew I had to stop. I was conscious of the fact this situation couldn't go on. I envied everyone who had a normal life. I tried so many times to stop. But each attempt was a failure. I fell once again into this dark world. It was a nightmare for me to have been stuck in an addiction like this my whole life. The idea of growing old, still with this shortcoming, terrified me. This is why I wanted to close down this double life. And I still didn't dare talk about it with my wife, who didn't suspect a thing.
Even if I had faith, it didn't occur to me to call on the Lord for help. In my head, God only called good people to himself, those who are perfect, with no ugly baggage. I thought the evil of pornography was too bad for God to be interested in me.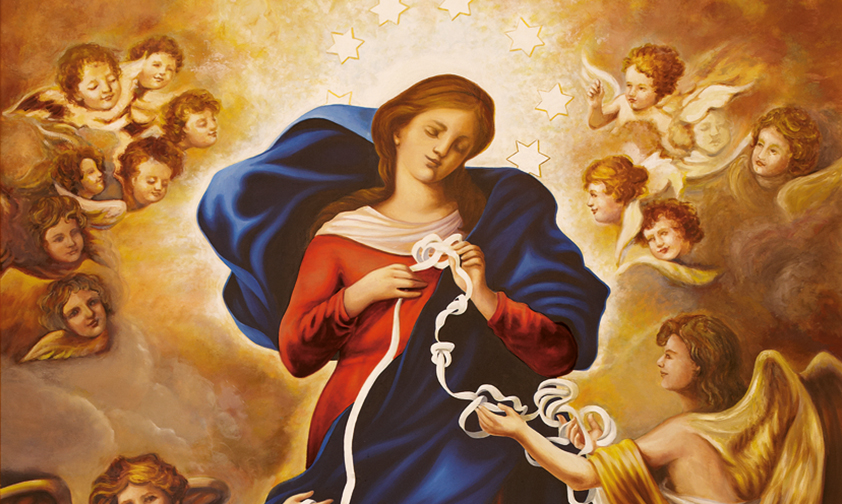 In April 2013, my wife made me read an article on a novena "Mary, undoer of knots". At that time, we were facing serious professional concerns, and she suggested we offer this novena to Mary, for this intention. I accepted. Mary gave us so much more than what we asked for. A few days later, and without telling my wife, I decided to personally consecrate another novena to Mary, undoer of knots, for deliverance from my addiction. Internally, I called on Our Lady: "Mary, if you're able help us with our work problems, then please help me again, and free me from pornography."
From only the second day of the novena, I felt a peace: I no longer experienced a need to look at pornography websites. I had been healed of my dependence and I thanked Our Lady for saving me through asking her Son to help me.
I kept this joy a secret in my heart, without talking to my wife. Something had changed, but she didn't know what it was all about. The vision I had of my wife and of women in general wasn't the same… A verse from the Gospel of Saint John resonated in my heart: "The truth will set you free". And I wished so much to rediscover this freedom in our couple.
Six months after being delivered from my addiction, I decided to speak to my wife. The revelation was a shock to her. She was hurt by it. She felt betrayed, retrospectively, and she was angry with me. Also, she blamed herself, for not having noticed anything and not having done anything to help me. She needed time to process it all. We offered it to the Lord in prayer. Being rooted in the Sacrament of Marriage enabled us to overcome this trial. Christ filled us with his peace. We often evoke the Gospel chosen for our wedding (Saint Matthew 7:24-27): "Everyone then who hears these words of mine and acts on them will be like a wise man who built his house on rock. The rain fell, the floods came, and the winds blew and beat on that house, but it did not fall, because it had been founded on rock".
We came through it, thanks to God. In fact, our relationship was strengthened by it. We gave testimony about what had happened to us. By being open to speaking about it, many people have since confided in us their past or present suffering, on the subject.
I also understood that the Lord came to save those who were lost, and my pride made me believe he couldn't save sinners, or those who are ill or crippled. "But when he heard this, he said, "Those who are well have no need of a physician, but those who are sick. Go and learn what this means, 'I desire mercy, not sacrifice.' For I have come to call not the righteous but sinners." (Gospel according to Saint Matthew 9:12-13)
So, what do you think about it? Do you want to try to pray to be delivered from this addiction? Come and talk to us via the live chat'! (Free and anonymous listening service)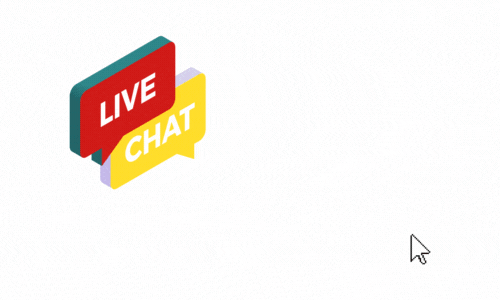 Going further:
---
(*) Source : YouEternity.com