Porn: What's the problem? Here's Christopher West's answer, taken from his book The Good News About Sex and Marriage.
Pornography is attractive.
Pornography attracts. Denying this reality, or not taking it into account, doesn't change anything. On the contrary, we must ask why. Why is pornography so attractive? How is it that it reaches our soul, and can have so much power over us that it seems to suck us up with an irresistible force? I'm speaking as a man, of course. Visual pornography is a phenomenon which concerns, as a majority, men (but also women, editor's note, 1/5 of people affected). Pornography exploits the mechanisms of men's sexual excitement more than a women's. This would explain why the equivalent of the Playboy magazine for women, is bought much more often by homosexual men than heterosexual women. Most women are not 'aroused' by looking at photos of naked men.
Despite all of this, there does exist a sort of women's equivalent to pornography: 'erotic' romantic novels (also erotic comics, manga porn, editor's note). The fact that women are much more attracted by these novels than pornography, clearly reveals something of the feminine psyche. For most women, images by themselves aren't enough. They need the story, an enchanting romance, a build up of emotion, and drama. Even if socially speaking these novels are more acceptable than pornography, they aren't any less of a distortion of the relationship between man and woman. Under different forms, both call out to the damaged desire to satisfy our sexual needs. For men, pornography satisfies the urge to be physically and visually stimulated, whilst, for women, adult romantic novels satisfy the urge to be emotionally and sentimentally stimulated. Neither of these remedies are healthy. Neither of these form us in the truth; on the contrary, they bog us down in lies.
1. So, what's the problem with porn?
Once again, if we stay stuck in our own perception of things, with desires damaged by sin, the answer is: nothing. It's completely "normal". It's "natural". But if we let resonate in our hearts, even the weakest echo of God's original plan for sexuality, then pornography illustrates exactly just how far we are from it.
Read also: What are the consequences of porn on my health?
If one day, we want to discover true love, true joy, true happiness, we have to first rediscover the "nuptial meaning of the body" (which is what characterises the love specifically between a man and a woman). And live according to it: we have to die to our lust, and experience the salvation of our body, of our sexuality in Christ, right here, right now.
What's the problem? Porn is hell, it's like living cut off from God's love. Now Jesus, having come to save us, doesn't leave us to wallow in our sin, but offers us salvation, and the strength for man and woman to love each other as they were called to according to God's original plan. And it's for the here and now! It's the only way to achieve true human fulfilment. This salvation is not a minor element, nor an addition to the Gospel Message. As John-Paul II says, a rediscovery of the nuptial meaning of the body – being called to give yourself out of love – always means rediscovering the meaning of all existence, and life.
Coming back to the question, "So what's the problem with porn?", the problem is that it robs us of the meaning of life. It's an anti-Gospel message because it wants to feed the deformed sexual desires that we must precisely be fighting against, in order to find true love.
If concupiscence is a fire we need Christ to put out for us, pornography is the fuel which stokes the flames. No effort to rationalise it, or bringing out excuses like: "it's normal", and "men will be men" can change what pornography is, and the influence it has on how men see women, and on how women see themselves.
2. Porn degrades women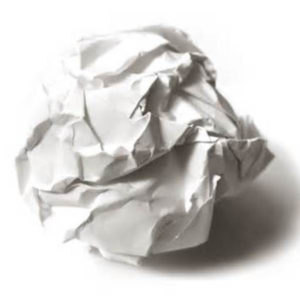 What's the problem? In our culture, most men are so conditioned by pornography and by the image of a woman in general, which has been presented to them through the media, that women are finding themselves under enormous pressure to meet the standards of being seductive. Most of these pictures of women are not even real: they've been digitally enhanced, removing any of the "blemishes" (any trace of normal humanity in fact). Women are reduced to trying to conform to an absolutely unattainable canon of "beauty". The upward trend in certain eating disorders in women, even in young girls, is a manifest example of the effect the pornographic culture is having on the feminine psyche. In clear terms, pornography degrades women, terribly. The music group Tears for Fears wrote a song "Woman in Chains", which expresses remarkably well the way in which man's sexual desire has an effect on women. It's worth meditating on the lyrics, notably the following: Deep in your heart/ there are wounds/ time can't heal […] It's a world gone crazy/ Keeps woman in chains.
3. Learn to love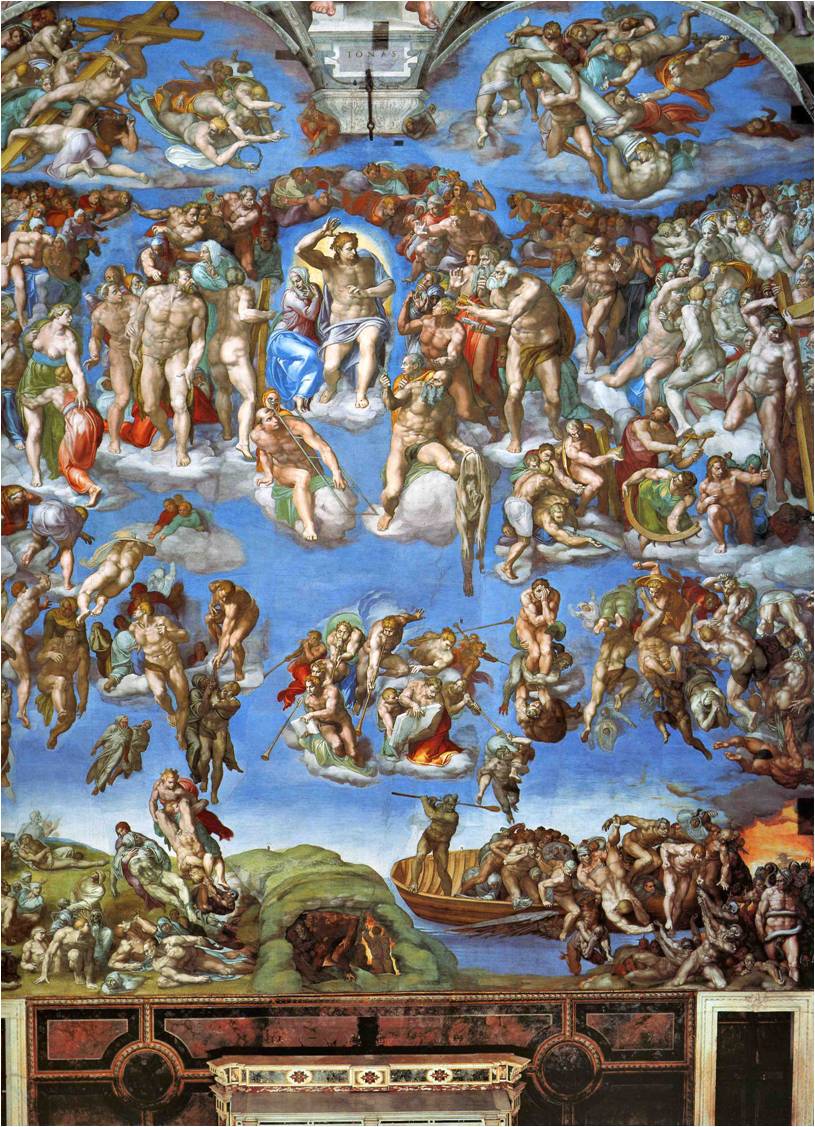 What's the problem? If men want to be men, they must learn to love women. They must learn to see them not as something destined for their sexual satisfaction, but as people created in the image of God. But pornography only serves to feed a man, wounded by sin, and his inclination to treat women as objects there to satisfy him sexually. When a man gets caught in the claws of porn, it makes him incapable of loving women as he ought. As long as he stays stuck in its claws, he can only dream of having a healthy and pure relationship with a woman.  He can only dream of a marriage based on authenticity, fruitfulness and faithfulness. Men who give themselves to pornography, emasculate themselves.
Not that the naked body is bad, nor seeing images of the body, evil. What is wrong, is the lust in the human heart which brings with it a desire to continue feeding it. What is wrong, is presenting the human body in a manner which intentionally incites lust and reduces the human being to an object for satisfying this sexual greed.
As an antidote, I suggest you look at the naked bodies painted by Michel-Angelo in the Sistine Chapel. During its restoration, Pope John-Paul II requested that the loincloths, painted by prudish clergy members to hide the intimate parts of certain figures which were originally painted naked, be removed. Why? Because John-Paul was persuaded that an artist who understands the nuptial meaning of the human body can paint it naked and in doing so, help us to see the true beauty of our being, created in its masculinity and in its femininity, and in the image of God.
Clearly, Michel-Angelo was conscious of the dignity of the body. Which is obviously not the case with Hugh Hefner or Larry Flint (3). At its heart, according to John-Paull II's perspective, the problem of pornography is not that it reveals too much of a person: but that it doesn't reveal enough. In the human soul there is a deep and insatiable desire to know and understand the meaning of masculinity and femininity. Unfortunately, it's rare that someone learns to express and satisfy this need, which comes from God, in a chaste and appropriate manner. When deprived of the truth, it is alas, very easy to succumb to lies and look to satisfy these legitimate needs or curiosity, through terribly deformed structures.
This is why the overwhelming majority of internet usage, is for pornography. This is why pornography is so attractive. This is why, in the United-States, there are more sex-shops than McDonald's. This is why the pornography industry earns billions of dollars every year, in the United-States alone.
The antidote to pornography is truth, and using it to fulfil the need, deep inside us, of understanding the meaning of our sexuality. By discovering the truth of our sexuality, the deep mystery of God's pan revealing itself through our body, we find what we've been looking for our whole life. If the truth of our sexuality resides in our hearts and minds, lies won't attract us anymore because we'll see them for what they really are: counterfeits, virtual and empty.
Praised be God! The true beauty of real men and women fulfils and dazzles us so much more than computer-modified pornographic images. We can ask God to give us the eyes to see it. We can pray to obtain the virtue of purity, described by John-Paul II as, 'the Glory of God revealed in our body' (4).
"Blessed are the pure in heart for they will see God"
– Gospel according to Saint Matthew 5:8
If you consume porn and are trapped in bad habits, if you have been exposed even once or several times to pornography and are looking to undo its effects, if you are the wife, fiancée or girlfriend of a man who consumes pornography, don't despair. Ask for help. There is hope, and you can find healing.
Do you too want to receive help from heaven to get rid of this addiction? We are here to pray with you and ask Carlo Acutis for his intercession: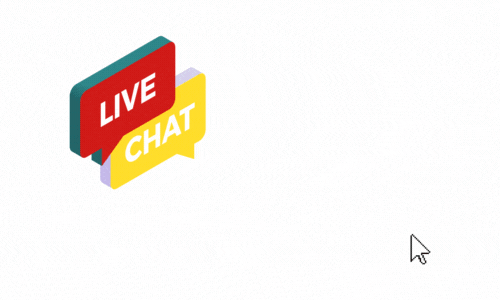 Going further: