Possible to stop using porn? Marcelin*, 27yrs old, gave this testimony to us directly. He managed to break out of a ten-year pornography addiction thanks to the program Free to Love.
« It's possible to stop »

I think what we're all waiting for, us, the people marked by the red iron of addiction to pornography and masturbation, is for someone to tell us it's possible to stop, and that stopping is real. That others have already done it and that, today, some are on the path to getting out of this unhealthy stupor, just like we want to be.
When we can't find strength enough to stop by ourselves, what we're left thirsting for is hope, for an attitude that doesn't judge and one we can trust. An attitude which believes in us and in which we can see the first glimmers of hope. This is why it's essential to fight this combat whilst being accompanied, and if I want you to take one thing away with you from this testimony, it's the belief that it is possible!
One day, I couldn't face sinking anymore more deeply, interiorly, into this addiction, so I decided to use the same tool which was destroying me daily – the internet – to look for a solution. With force and rage, begging God to help me, I desired only to extract myself from this interior paralysis. Ten years, I celebrated my ten years of addiction to pornography and masturbation, after discovering at the age of eleven that my own father was himself a victim of this scourge.
It was an immensely heavy heritage to carry, for the child that I was. The image of a father and the coherence of the education I'd received crumbled. Suddenly, I wasn't a child anymore. What I'd seen violated my childhood and destroyed my relationship with my father, replacing it with incomprehension, then with violence. I know that what animates my undertaking today is the need to spare this burden from my own child, to break the chain of passing it on to the next generation.
An interior straightjacket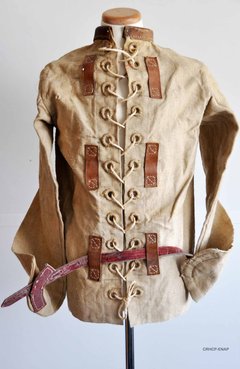 With time, my addiction became little by little like a second skin, stopping me from being myself, blocking me from emerging in the world, and opening my arms to existence. Pornography dependence was like an interior straightjacket. My whole being was turned inwards to a ball within myself which I hated, which dominated me, but in which I took refuge, where I would escape from myself and the world. I was closing in on myself, I was both jailkeeper and prisoner, and unhappy.
Truly, after ten years, I couldn't do it anymore. My skin was like a prison, enslaved to a force within myself much stronger than I was. On that day, by doing some research, I came across several websites and many different publications that I instantly bought and read. I was ready to try everything. Anything was better than carrying on like that. In reality it was this outburst that saved me. It wasn't a momentum of willpower, where I promised the gods and myself once more never to go on pornographic websites. This never worked and I would always come away disappointed and disgusted with myself. No, it was different. It was the will to stop it, at any cost, to take up other weapons, ways other than direct confrontation, which only seemed to deceive and belittle me.
I can tell you that my life changed when I decided to open the book Get out of porn (1), and to follow the program Free to Love during the period of Lent.
A glimmer of light
For me, it was the first time a door was appearing before me, glimpsing a thread of light around it, bringing hope. For the first time, I started believing, after 10 years of practicing masturbation, having sexual relationships which were more or less balanced, and pornography addiction. I know that, on the last day, Easter evening, when I burnt the letter I'd written, in my little garden, which contained the confessions of these years of alienation, I felt like whatever came next, things would never be the same.
The weight of it wasn't the same. The taste of liberty made me smile, I felt a real and authentic joy in my heart. However, to think that on the final day with the last page of the program turned, it was the end of the road, was a mistake. I've always loved efficiency, boxes ticked, lists crossed off, final points… I like to finish a step, not think about it anymore, and start a new one. In reality, after having turned the final page of the book, all the blank pages of my life stared up at me; and as the program had guided and supported me for a time, it was now down to me to take up the baton, like an invitation to the coming of age from childhood to adulthood. This program was not another box to tick. It was a walking stick God was offering me to journey on the road. It was the first (great) step on the path, opening the blank pages of our lives to write on. It was the new program opening up to me, the program of a lifetime. My mistake was to believe that I would never need the walking stick.
"Stand up, take your mat and go to your home."
– Jesus, Mark's Gospel, chapter 2, verses 1 to 12
But Jacob who had his hip wounded in combat with an angel in the Old Testament (2) will undoubtedly limp for the rest of his life. And Jesus did say to the paralytic "take your mat and go to your home" (2). I needed to humbly understand that this wound, even if it was healed, would accompany me with the walking stick. The hard winter evenings spent alone, which would burn me again, I would have this stick which served also as a reminder.
I followed the program in an exemplary manner. I did it assiduously, almost pridefully, I felt strong, a brave victorious warrior after battle with the enemy in me, who had enslaved me all these years. I bought all the referenced texts and read them, taking notes, planning spiritual retreats… When the last day of Lent was over, I put my sword away, believing myself to be free from my enemy who was definitively vanquished. I didn't see him anymore, I had broken out of pornography, and so I didn't watch out for him anymore. The months went by and I let my guard down, I lost a battle, then two, then three… What we call "falls", knees to the ground. And as we're terribly intelligent beings, we look for ways to disguise the hole in the road, which we pretend to have not seen coming, in the end we aren't yet free, and liberty in the face of addictions is not something which is won in a single battle. It's not a box we can tick, this has to be accepted.
The battle for liberty takes place every day, I would even say with every glance. And, in the end, glory dipped in pride is, little by little, transformed into humility and mercy towards yourself, to recognise I am "only" human and so, poor.
Three pieces of advice for getting there
So, the first piece of advice I'll allow myself to offer you through this testimony, is about remaining prudent and not forgetting there are no 'last pages' in a program. Don't set off without your walking stick, even if you think you're strong enough. Our best strength is humility.
My second piece of advice, which I find hard to use myself sometimes, is to decrease the trust we put in our own strength so as to increase our faith in the grace and the fruits of our relationship with God, through prayer. It's a shift in logic: going from strength, to abandonment and tenderness; from a need to control, to accepting that time is an ally and we must work with it. It's in leaving the prison of inhibitions, where we're folded in on ourselves, to unfolding and looking out into the world. It's no longer a question of efficiency but a long road to walk. But I can see, and my life can testify, that looking back, the fruits are so much bigger than what I'd have been able to harvest by my own strength.
My third piece of advice is about not forgetting, after having done all that, not forgetting that the ultimate aim is to love, in all the variations that it might bring. To not forget the title of the program… I was so focussed on the addiction that I forgot about the cause: freedom to love. To want to be as pure as possible but with a heart dried up from lack of love, we'll forget to live, work, cultivate our talents and put them in service of loving a woman "as Christ loved the Church and gave himself up for her" (3), and to put all our strength into the coming of the Kingdom of God. To finish, I feel that we need to rediscover the sense of rituals. The program proposes a certain number of them. I think it's a good thing to take steps which are concrete and which map out the road over time and in truth. They give us the sensation of progressing, and so the strength to continue. Little rituals of passage, regular little rituals which help us and do us good. These are both little steps on the road and lights illuminating the path already trodden.
It's possible to stop… with the help of others!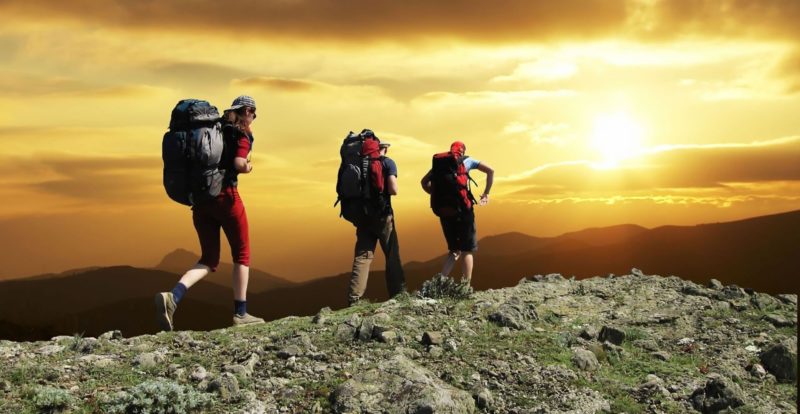 So, I assure you, I am writing what I always dreamed of hearing, yes, it is possible to stop using porn, yes. Yes, it is possible to move on, to change things, to evolve. Yes, it is possible to break out of pornography, the question is: do we really want to? Want do we truly desire deep down, for our life? How would we like to love the loved one? What are we prepared to put into place? Are we ready to make the first step today, even if it's small, miniscule but as much as we are able to? To start the journey is already to have our soul retract itself from a dark corner of it.
We are not perfect beings, but there are three little things which make all the difference: we are no longer alone, we are on the path, and we believe in the hope that things can change. This is the path which constructs who we are, and we'll walk it every day. We cannot let our guard down because in this world, the enemy is close and we'll always be limping. It's what I came to understand in the two years following the end of the program. We'll always be scarred by it, but no longer overcome by it. So, this program has to offer a very deep experience for those who follow it, and it remains only for me to welcome you on this steep path, for whomever wants to be free to love!
And you, what do you think? Do you believe it's possible to stop using porn? Do you too want to receive help from heaven to get rid of this addiction? We are here to pray with you and ask Carlo Acutis for his intercession: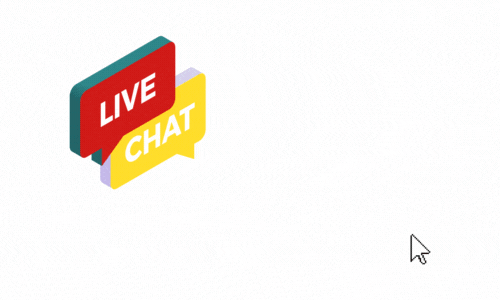 Going further:
---
* The firstname was changed.
(1) Sortir de la pornographie, Editions de l'Emmanuel, Paris.
(2) Bible, Gn 32, 25-29.
(3) La Bible, Eph 5, 25